Quran Recitation Competition 2021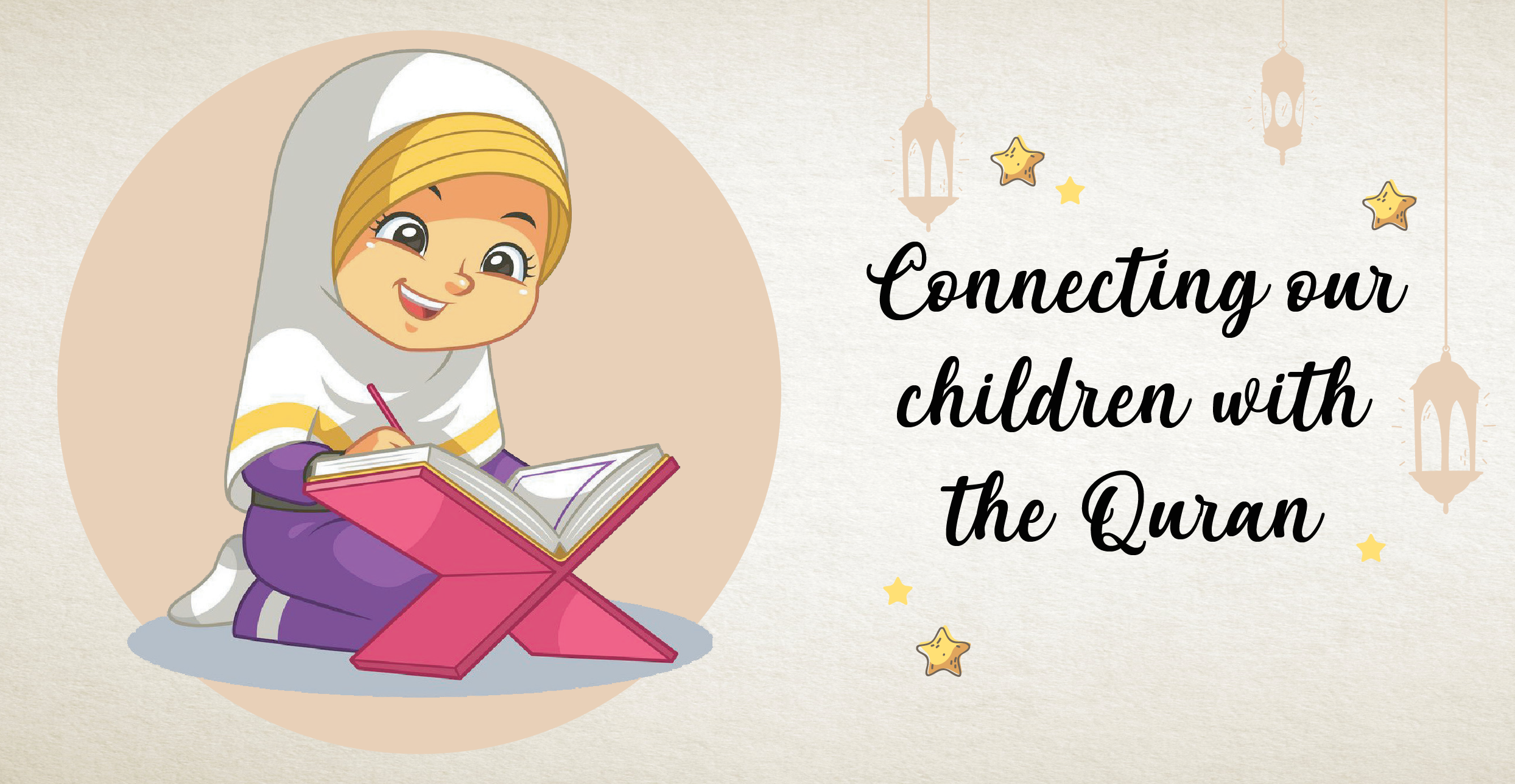 Al-Quran Recitation Competition
Online Qiraat Competition for Children
Connecting our kids with the Holy Quran. Open to children up to 13 year's old in 5 age-groups
Easy to Participate from Anywhere:
Submit a 'Facebook live' or 'Live YouTube ' video link

Anytime before 12th May, 2021
What to Recite
Participants have to memorize and recite anyone surah from the assigned surahs for their age group mentioned below.
However in case of tie for 1st, 2nd or 3rd prize winning judges may ask to recite any one surah from the following curriculum according to their age.
Group A: Age 5 and below
An-Nas, Al-Kawsar, Al-Ikhlas; Al-Asr (Mandatory: At Least 3 Ayats)
Group B: Age 6 & 7
Al-Asr, An-Nasr & Al-Maun
Group C: Age 8 & 9
At-Takathur, Al-Qaria & Al-Adiyat
Group D: Age 10 & 11
AZ-Zalzala, Al-Bayyina & Ad-Dhuha
Group E: Age 12 & 13
Al-Fajr, Al-Tariq & Al-Burooj
Age calculation is based on 1st Ramadan, 2021
It is easy to participate from Anywhere!
Submit a Recitation Video for Competition
Step 1: Making Video

Make a 'Facebook Live Video' or 'Upload Recitation Video in YouTube' and submit the link.

While recording the video, make sure the description of the video has the following information and Hashtag.

Hashtag #muslimvillecompetition2021 and #ramadancompetition2021
The participants Registration # starting with QC2021 (Example: If the 'Registration Number' is QC2021123, then enter in full QC2021123).
The participant's full name.

Step 2: Submit a 'Facebook live' or 'YouTube ' video link Anytime between 13th April to 12th May, 2021

Go to REGISTRATION PAGE

After you registered your kid(s), log in again the same way you registered your kid(s), (Means "Log in with Facebook" or "Log in with Google") (Contact us at

[email protected]

if you have any problem).

Click "Quran" button

Submit only one video. Multiple Quran Recitations video will be considered as separate entries and Muslimville may ask a re-enrollment fee per entry

Please do not send us video through email. It is hard for us to download.

Please ensure to submit the correct video link with required information. No requests for changing the link that is submitted initially will be entertained.
Prizes
1st Prize
Group A: $50; Group B: $100; Group C, D & E: $200
2nd Prize
Group A: $40; Group B: $80; Group C, D & E: $150
3rd Prize
Group A: $25; Group B: $50; Group C, D & E: $100
Gift Certificates for Islamic Items